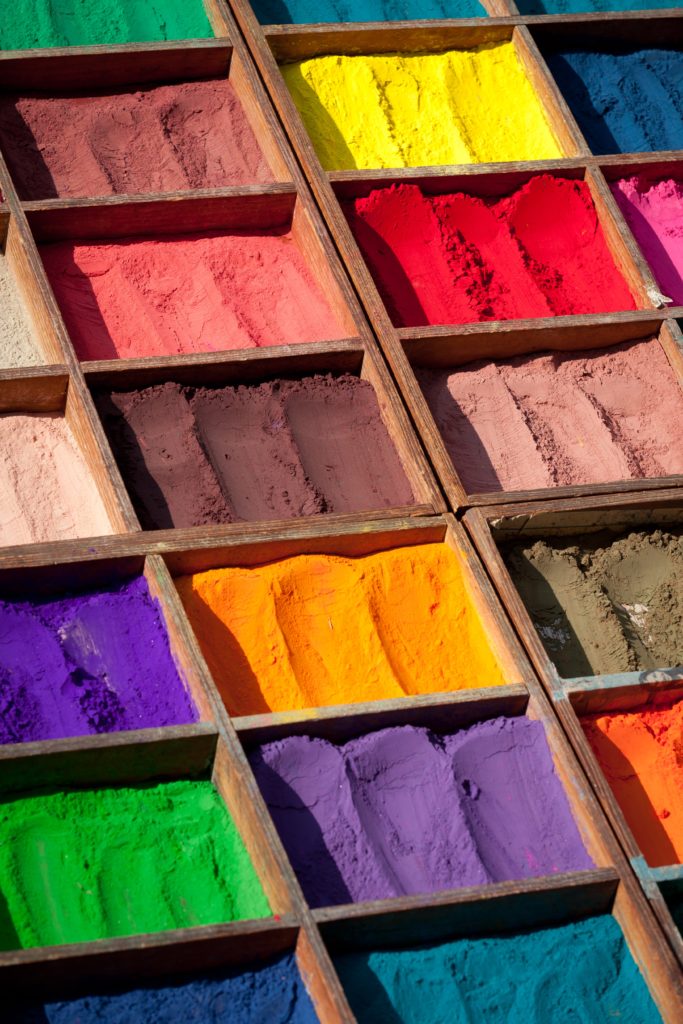 Archimedys™, technological revolution for the transport of powdered dyestuffs
Many industries use auger for transporting bulk products. A real technological revolution is underway with the arrival on the market of modular polymer auger conveyors Archimedys™ auger conveyors. Its advantages are numerous and more and more industrialists are deciding to abandon the traditional steel screw in favour of Archimedys™, especially for the transport of powdered dyestuffs.
The world's leading manufacturer of ceramic powder dyes uses Archimedys™
Specific dyes and pigments add colour to ceramics and tiles. Most often they are oxides or combinations of oxides in powder form. These metal oxide powders and pigments are particularly abrasive. They are transported to the various production using screw conveyors.
Until now, the world leader in ceramic and tile colours, based in Spain, has used steel augers. These were quickly eaten away and caused maintenance problems. Repairing steel augers required frequent production stoppages, operating losses and high maintenance costs. After a very conclusive test, all the conveyors in his plant were equipped with dozens of modular augers Archimedys™.
Traditional steel auger problems solved!
Indeed, with a simple and compact design, the Archimedys™ auger is lighter in weight than a steel auger. It is simply constructed, without any welds, by assembling standard modules along an axis and this, directly on site or in the workshop.
The <strong>polymer</strong> used in the manufacture of the Archimedys™ screw attenuates noise in service. It has, on the other hand, high resistance to corrosion, to acids, to bases and a multitude of aggressive chemicals. Its abrasion resistance is in some cases even three times higher than that of steel.
In the event of an incident and destruction of an area of the auger, damaged modules are simply replaced. Maintenance operations are fast and reduce the impact on productivity.
Don't hesitate to contact us contact for any information. We carry out the study and the realization of the mechanical parts necessary for the installation or the adaptation of the modular screws on your existing installations or on the new materials.