Archimedys™ equips a confetti conveyor
One of our customers, a company specialising in the manufacture and packaging of confetti, has chosen our modular auger solution Archimedys™ for its production lines.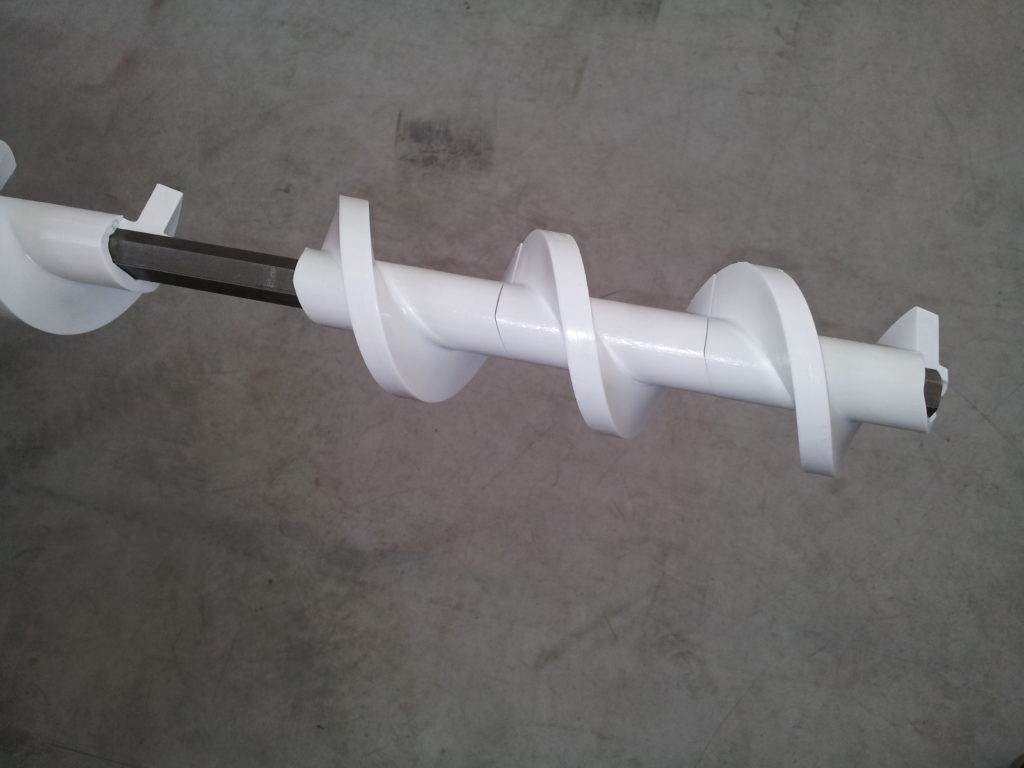 The problems associated with a steel auger are fading away
Our client was having problems transporting confetti. The confetti is very difficult to transport in a auger conveyor because it piles up on top of each other and forms corks. This causes mechanical overloads on the auger and damages the conveyor.
Thanks to the modularity of Archimedys™, it was easy to adjust the profile of the screw to the product configuration optimizing the flow of confetti in the conveyor. Jamming has been eliminated. This optimization operation was completed in a few minutes The operation of the confetti bag packaging machine is now stable and regular.
Optimized maintenance
In the event of an incident, only the damaged modules are replaced and put back on the axles without having to replace the auger. Maintenance operations are simpler and very fast. Maintenance costs and response times are reduced.
Archimedys™, technological revolution!
The advantages of the modular auger Archimedys™ are such every day that industrialists decide to abandon steel in favour of the Archimedys system. It is truly a technological revolution that we are witnessing in the transport of bulk products.
Do not hesitate to contact us contact for any information. We carry out the study and the realization of the mechanical parts necessary for the installation or the adaptation of a Archimedys™ auger on your installations.