One of our customers, based in Spain, chose Archimedys™ to equip their hazelnut dryers.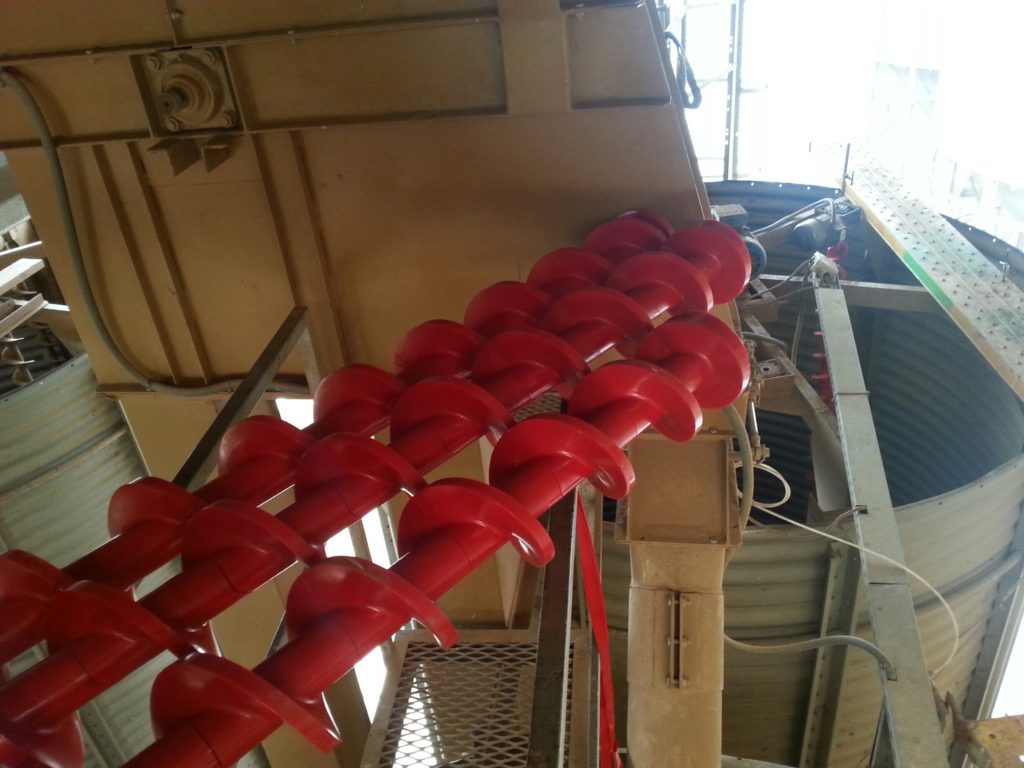 Archimedys™ and its considerable advantages for hazelnut dryers
For this purpose, dried fruit producers use hazelnut dryers which are in the form of silos with a capacity generally varying from 6 to 10 m2 equipped with one or more auger placed vertically. By turning, the augers create a movement that allows hot air to circulate and thus ensure homogeneous drying of the fruit.
Faced with major maintenance problems – steel augers wear out very quickly and their replacement requires heavy handling operations involving lifting equipment and specialised personnel – it decided to replace all its steel augers with modular augers Archimedys™ made of plastic.
Archimedys™ has indeed many advantages.
The assembly of the auger is carried out on site, in the workshop, without welding and without the need for large handling equipment, even for vertical installation. With its simple and compact design, the Archimedys™ auger is much more light than a conventional steel auger and is very easy to install. Its modularity makes it possible to adapt the length of each screw to the dimensions of the silo.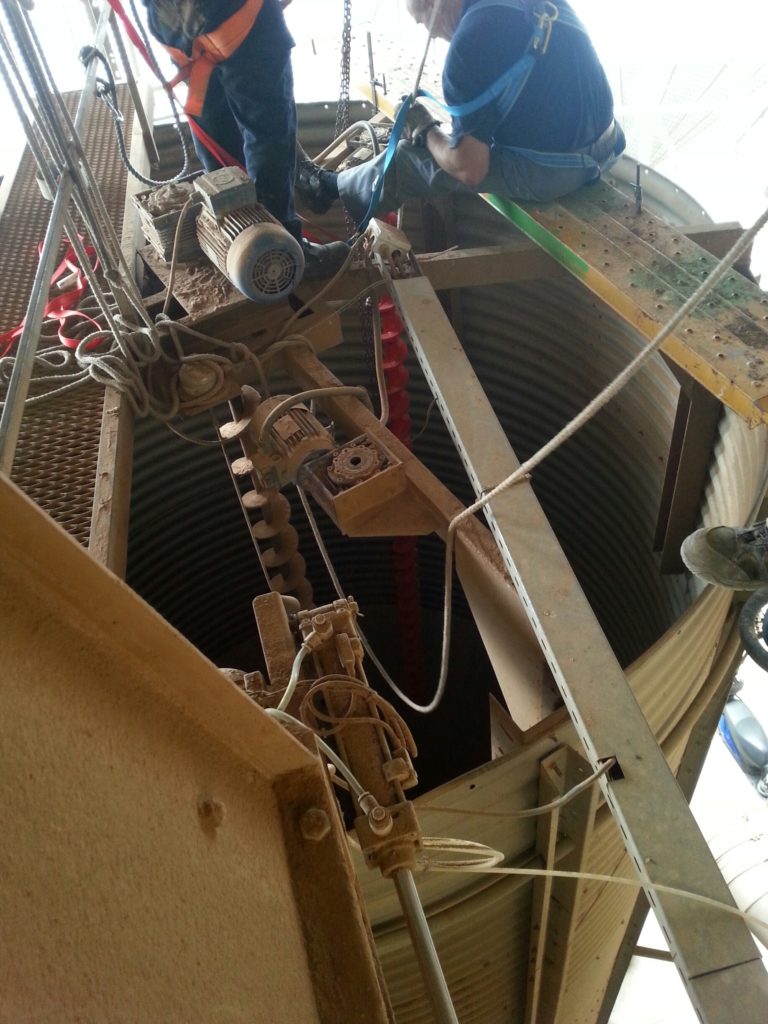 Moreover, the quality of the polymer used to manufacture the Archimedys™ modules has a high resistance to wear and corrosion, unlike steel augers which wear very quickly and rust. The Archimedys™ auger can therefore be used in abrasive environments.
Moreover, thanks to its modularity, in case of wear, only the worn module needs to be replaced and not the whole auger: maintenance operations are much simpler and faster and maintenance costs are considerably reduced.
The modular auger Archimedys™ is a real technological revolution and as such was awarded the "Industrial Innovation Prize" in 2011.
Archimedys™, technological revolution!
The advantages of the modular auger Archimedys™ are such that more manufacturers decide to adopt it! From Many industries use auger technology for their bulk material conveyors. This is truly a technological revolution that is taking place in the conveyor industry.
Do not hesitate to contact us contact for any information. We carry out the study and the realization of the mechanical parts necessary for the installation or the adaptation of a Archimedys™ screw on your installations.