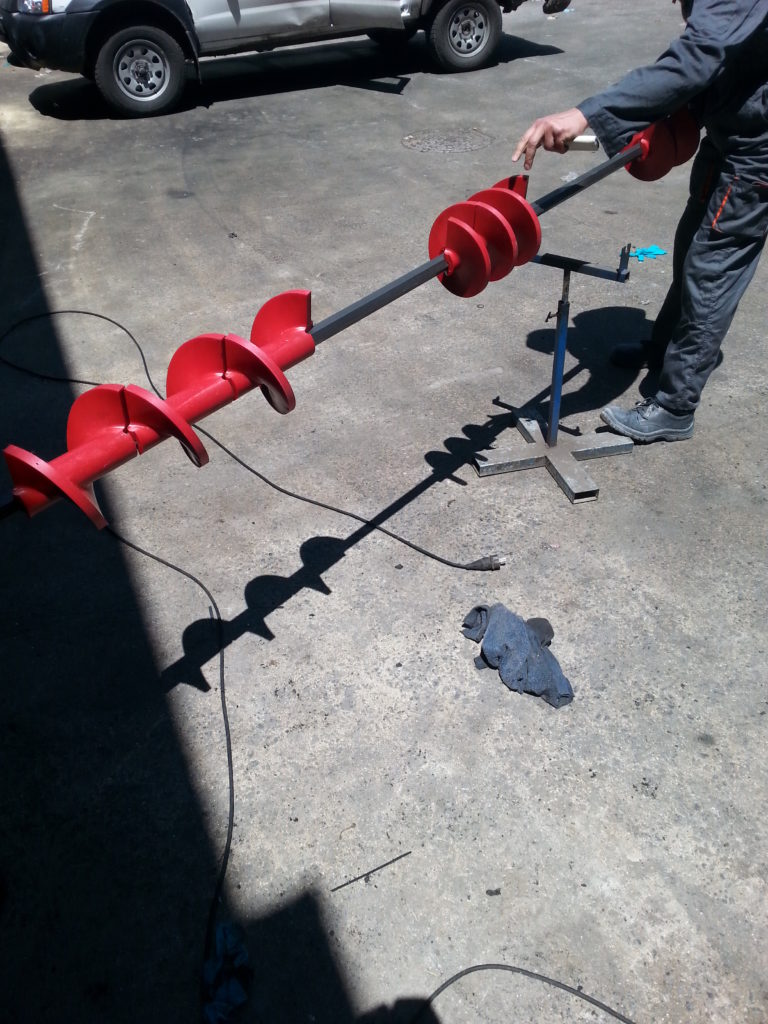 Archimedys™ for the treatment of desiccant bags
One of our customers, a French company specializing in the packaging of desiccant bags for the treatment of moisture problems, chose our solution Archimedys™. The aim was to renovate three five and seven meter screws degraded by corrosion due to the aggressiveness of the transported products.
The problems associated with a steel auger are fading away
One of the products used is calcium chloride, which can eat away at conventional steel and even stainless steel. The augers were disintegrated in a few months. The line was also quite noisy and caused noise pollution in the offices just above the production line.
Archimedys™ a once again responded perfectly to this type of problem. The polymer, used for the manufacture of Archimedys™, has a high resistance to the corrosion and reduces noise in operation. It has a simple and compact design, the Archimedys™ auger is lighter than a steel auger. This makes it easier greatly its installation. The auger is constructed simply, without any welding, by assembling the standard modules directly on site. The first screw installed in 2010, is still in perfect condition.
Easy maintenance
The advantages for maintenance are innumerable.  Especially in the event of an operating fault, only the damaged modules are replaced and put back on the axis without having to redo the entire auger. Maintenance operations are simpler and very fast. Maintenance costs and times are reduced.
Archimedys™, technological revolution !
The advantages of the modular auger Archimedys™ are such that every day industrialists decide to do away with steel in favour of the polymer auger. This is truly a technological revolution that is taking place in the bulk transportation sector.
Do not hesitate to contact us contact for any information. We carry out the study and the realization of the mechanical parts necessary for the installation or the adaptation of a Archimedys™ auger on your installations.