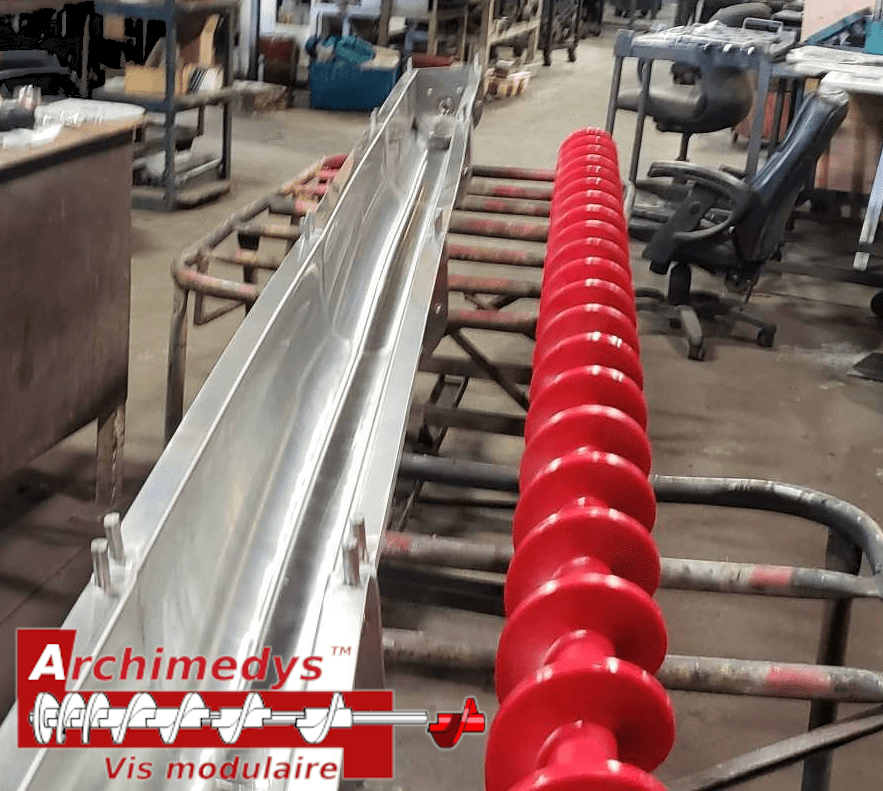 Archimedys ™ ideal solution for blueberry transportation in Canada!
Archimedys™, a modular auger solution, was chosen by one of our customers in Canada for blueberries transportation and handling. The Canadian blueberry is a berry very similar to the blueberry that grows in Europe. However, the quantities harvested are enormous. The way to transporting and handling these fragile berries without skin degradation or loss of juice quickly arises.
Last year, our customer tested Archimedys™ on a 8 meters long first line. The modular principle of our solution allows the handling of the screw conveyor over long lengths without intermediate steps. This is because it causes problems of jamming and fruit degradation.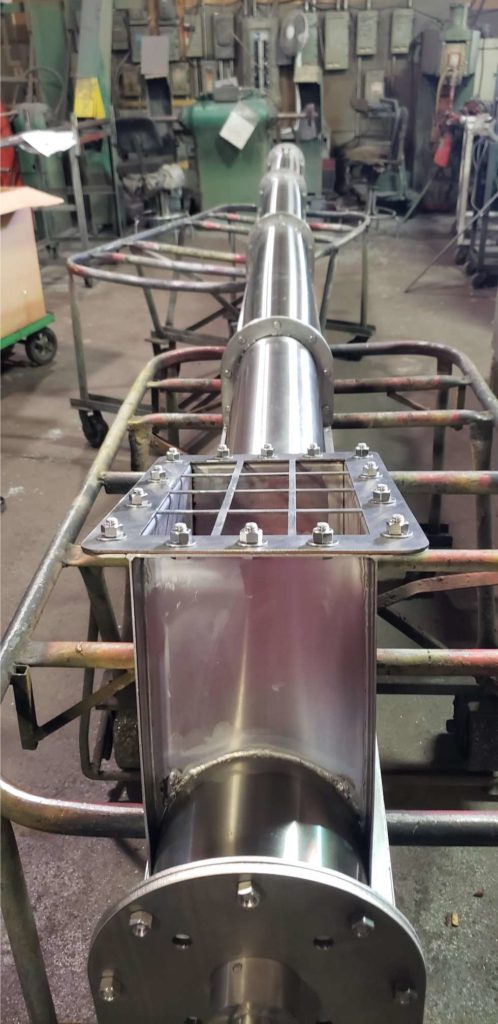 Considerable advantage for frozen fruits transport.
Archimedys™ also provides a considerable advantage for frozen blueberries transport since the ice does not stick to modules. The efficiency conveyor is constant thanks to the absence of frozen fruit freezer formation.
Archimedys™, the ideal solution for conveyor refurbishment
Main advantages of this new technology are the need for quick handling by maintenance personnel, quick installation, and recovery of existing elements. Equipped with a simple and compact design, the Archimedys™ auger is lighter than a steel auger. This greatly facilitates its installation. The auger is simply constructed, without any welding, by assembling standard modules directly on site. Moreover, if damaged, modules are replaced in case of accident. They are then put back on the axle without having to replace the whole auger.
The techno-polymer used for its manufacture has a high resistance to corrosion. Its abrasion resistance is often three times higher than steel.
Easier maintenance
The Archimedys™ advantages for maintenance are innumerable. Only the damaged modules are replaced and put back on the axle, not the whole auger. Maintenance operations are very simple and quick. Maintenance costs and times are reduced, as are operating losses due to downtime.
Archimedys™, a technological revolution!
It is thanks to our solution that a new customer abandons steel screws in favour of polymer screws to increase the efficiency and quality of his production!
The modular auger Archimedys™ advantages are such that more and more industrialists decide to abandon steel in favour of Archimedys™.
Modular auger Archimedys™ received the "Prix de l'innovation industrielle" in 2011
Join the Archimedys™ user community!
Do not hesitate to contact us for any information. We carry out the study and the realization of the mechanical parts necessary for the installation or the adaptation of a Archimedys™ screw on your installations.