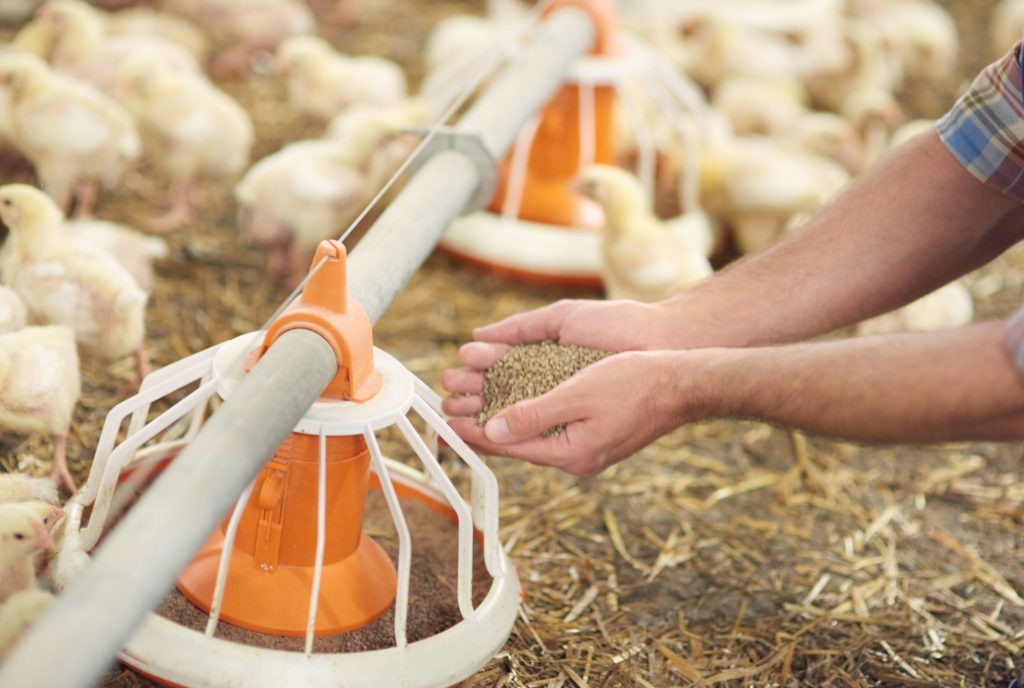 Archimedys™ solves animal feed problems
Archimedys™ was chosen by one of our customers to improve its animal feed equipment. Indeed, he was looking to adjust the feed distribution for his hen farm by building himself small conveyors.
The feed distribution is an important element in animal farming. Feeding hens five times a day, with the right amount, ensures rapid weight gain. Nevertheless, it is a time-consuming daily task.
The feed distributed to hens consists mainly of a bulk mixture of different crushed grains. Our customer had the idea to manufacture its own conveyors using PVC pipes. Archimedys™ is therefore the ideal solution thanks to its modularity. It allowed him to adapt their length perfectly to the configuration of his plant.
Archimedys™ has opened up some possibilities for him : he is considering creating a conveyors range to offer to his colleagues
Archimedys™ auger is ideal for the conveyor renovation
With traditional steel augers, it is difficult to adapt the length of conveyors and to add intermediate bearings. They are also noisy during operation. Archimedys™ was therefore the perfect solution for our customer.
Main advantages of this new technology are the need for quick handling by maintenance personnel, quick installation, and recovery of existing elements. Equipped with a simple and compact design, the Archimedys™ auger is lighter than a steel auger. This greatly facilitates its installation. The auger is simply constructed, without any welding, by assembling standard modules directly on site. Moreover, if damaged, modules are replaced in case of accident. They are then put back on the axle without having to replace the whole auger.
The techno-polymer, used for its manufacture, has a high corrosion resistance. Its abrasion resistance is often three times higher than steel.
Easy maintenance
The Archimedys™ advantages for maintenance are innumerable. Only the damaged modules are replaced and put back on the axle, not the whole auger. Maintenance operations are very simple and quick. Maintenance costs and times are reduced, as are operating losses due to downtime.
Archimedys™, technological revolution!
The modular auger Archimedys™ advantages are such that more and more industrialists decide to abandon steel in favour of Archimedys™.
Modular auger Archimedys™ received the "Prix de l'innovation industrielle" in 2011
Join the Archimedys™ user community now!
Please do not hesitate to contact us for any information you may require. We carry out the study and the realization of mechanical parts necessary for the installation or the adaptation of Archimedys™ on your installations.